New from Timber Press
The Gardener's Peony
by Martin Page
Approximately 330 Pages & 200 Color Photos
7" X 10" Hardcover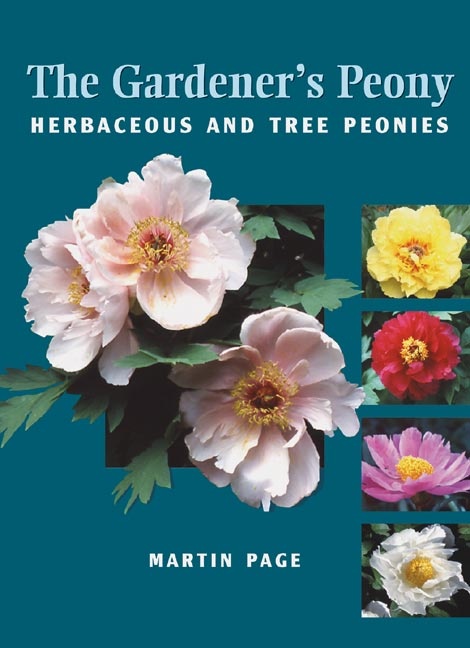 Copyright:©2005 Timber Press
This book presents information about the history of peonies, conservation issues, their morphology, and tips for successful cultivation complete this comprehensive guide. By understanding the ecology of peonies, gardeners will learn to cultivate them successfully in the garden. Over 200 photographs accompany detailed plant descriptions that will provide an invaluable reference source to peony enthusiasts everywhere.

The Gardener's Peony will be available June 15, 2005.
Martin Page has also authored The Gardener's Guide to Growing Peonies, has coauthored papers on Paeonia turcica and Paeonia japonica for Curtis Botanical magazine, and wrote an article on tree peonies for the RHS's journal The Garden (May 2000) Martin Page is the Founder and President of the British Peony Society.
330 pp, approx, 200 Color photos, 7 X 10", hardcover
ISBN 0-88192-612-4
Price US $39.95 Can $54.95 plus shipping and handling
Publication date: May 2005

The book may be ordered directly from The Timber Press website or contact
Timber Press, Inc. 133 SW Second Avenue.Suite 450, Portland, OR 97204-3527.
Telephone (800) 327-5680, (503) 227-2878, Fax (503) 227-3070
http://www.timberpress.com/ and email at orders@timberpress.com
<![if !supportEmptyParas]> <![endif]>